Let's talk about how to start your career path in human resource management. Firstly, you will have to prepare for the entrance exam SAT or the ACT to get into college. Secondly, you will need to achieve at least a Bachelor's degree in human resource management. Once you hold your degree, you will need to gain work experience to finally get your dream job.
Let's talk about the details!
Human Resource Manager (HRM)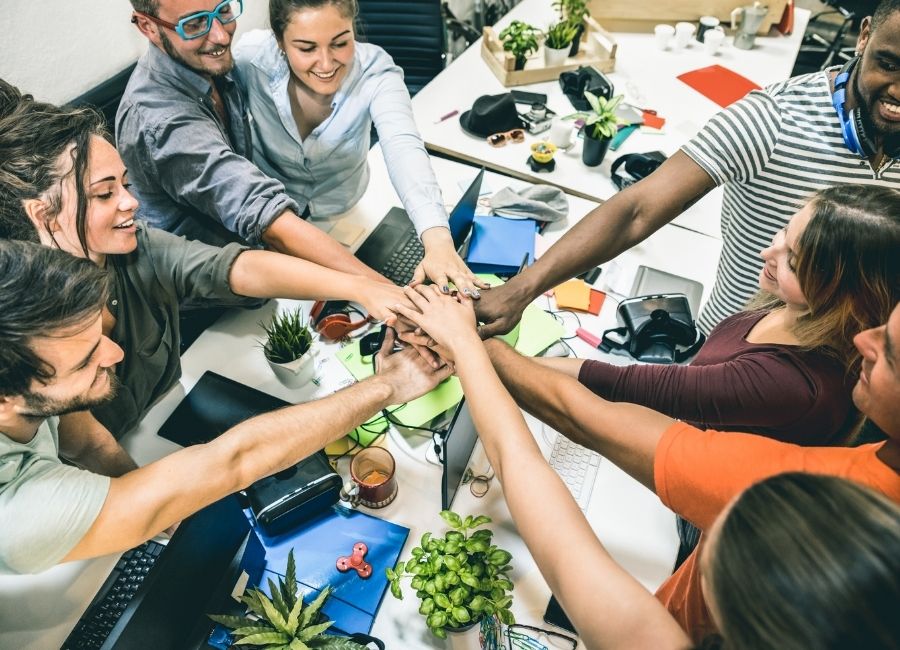 As an HRM, you act as a connection linking employees and management. You promote good working relationships between the senior and subordinate staff. The duties of a hrm include recruiting, training/ induction, remuneration, promotion, and appraising employees. They also perform hr data analysis and database management.
Below is a detailed guide on how to become an HRM.
1. Complete Your High School Education
The human resource manager career path starts in high school. Some of the courses you should consider as an aspiring HRM are: business courses, mathematics, psychology, mathematics, technical communications, and speech. If your high is offering professional communication courses, you should also consider taking one. Some high schools offer classes in advanced placement or community college courses. Taking the courses in relevant subjects will earn you college credits.
2. Get Your Bachelor's Degree
Earning an undergraduate course in human resource management or a related business course marks the start of your journey as a human resource manager.
What if I Already Graduated with a Psychology Degree? Do I Have a Chance as an HRM?
You will be surprised to discover that some HRM professionals in big companies did not graduate with a human resource management degree. They either did psychology, marketing, law, or mass communication. They gained the required skills through hands-on experience. Some specialize in business or hrm in their post-graduate programs.
What Does an Undergraduate Degree in HRM Cover?
The program consists of theories on human resources, labor management, mathematics, business management, psychology, mathematics, IT, professional communication, statistics, professional development of employees, and so on.
In some universities, a hrm internship is part of undergraduate study. It gives students a preview of the real-world human resource job dynamics.
3. Gain Experience as an HRM
Most employers as for experience when selecting candidates for human resource management positions. As a fresh undergrad, you probably have no experience. That is why it is advisable to undergo at least a one-year internship program after graduating. The program will earn you an additional resume element to make you look good before potential employers. Also, it helps you acquire the required skillsets to start your career as a human resource manager.
4. Look for Your Dream Job
now you are ready to approach companies to apply for positions in the human resource field. Have practical expectations as you seek employment. As a fresh graduate, you will probably be working on entry positions.
5. Get Certified or Join a Professional Body
to further your career, you can get Human resource certification from a third-party society. The certificate demonstrates that you meet specific professional standards. They examine the Level of your expertise in the field before providing certification. PHR, Professional of Human Resource is an example of a certificate awarded in the USA by the society of human resource management.
Professional of Human Resources (PHR), Certified Employment Benefits Specialist (CEBS), and Senior Professional in Human Resources (SPHR) certifications
Bottom Line
With an undergrad course, experience, and the relevant certifications you are already a human resource manager. To gain more knowledge and be open to more opportunities, you can consider undertaking post-graduate programs.